I missed out on the Miami Rum Congress earlier this year. I'm feeling a little less bitter about it now, but I still wish I'd been able to attend. Fortunately, the New York Rum Festival and Congress date coincided with my trip back to the US in June, and I was able to make a weekend jaunt to New York to attend.
Friday 17 June
I flew from Atlanta to New York and checked in to the hotel. A lot had changed since my last visit in mid-2001, and I was happy to see that work at Delta's LaGuardia terminal had taken the edge off what was once an all-around unpleasant airport. I got to the hotel, checked in, and spent the afternoon walking around the neighborhood. Later that evening, I headed to Miss Lily's 7A Cafe where I (stupidly) thought there was a welcome event for the show. It turns out that I had my wires crossed and the welcome event was on Thursday night and there was nothing official planned for Friday.
Making the best of my screwup, I enjoyed the rums (including some harder to find Foursquare ECS releases from 2004 and 2005) and food at Miss Lily's. I later shared my bottle of The Duchess' 2008 Ten Cane rum with the manager, DJ, and bar staff. A few other rum show attendees made the same mistake I did, but unfortunately nobody wanted to stay at the bar, so I ended up being the only rum geek there. Later I found out a group was at The Rum House in Times Square; wish I'd managed to make it over!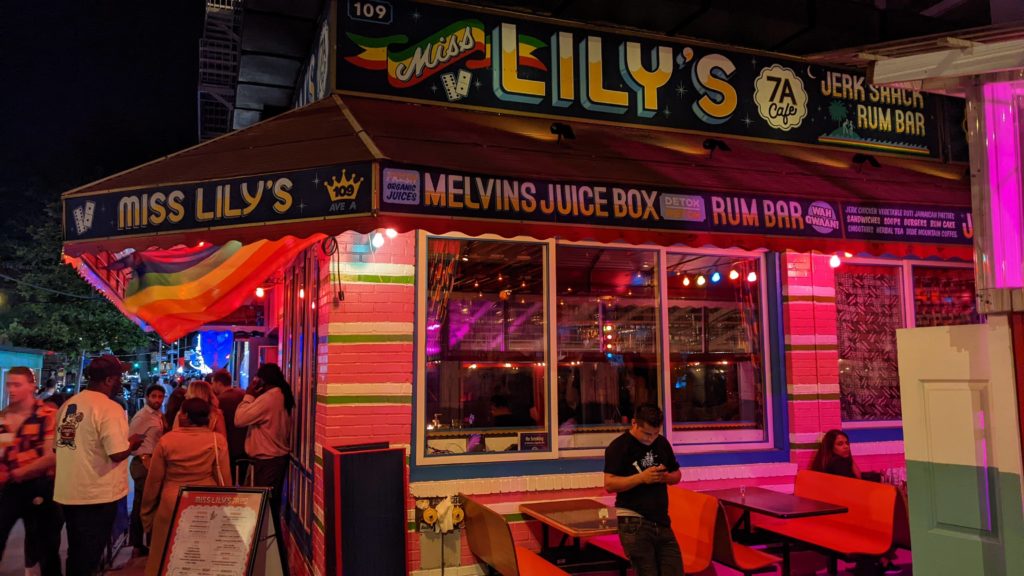 Saturday 18 June
Show day! I headed to Metropolitan Pavilion where I found about a dozen people already lined up outside the entrance waiting for the 2pm start.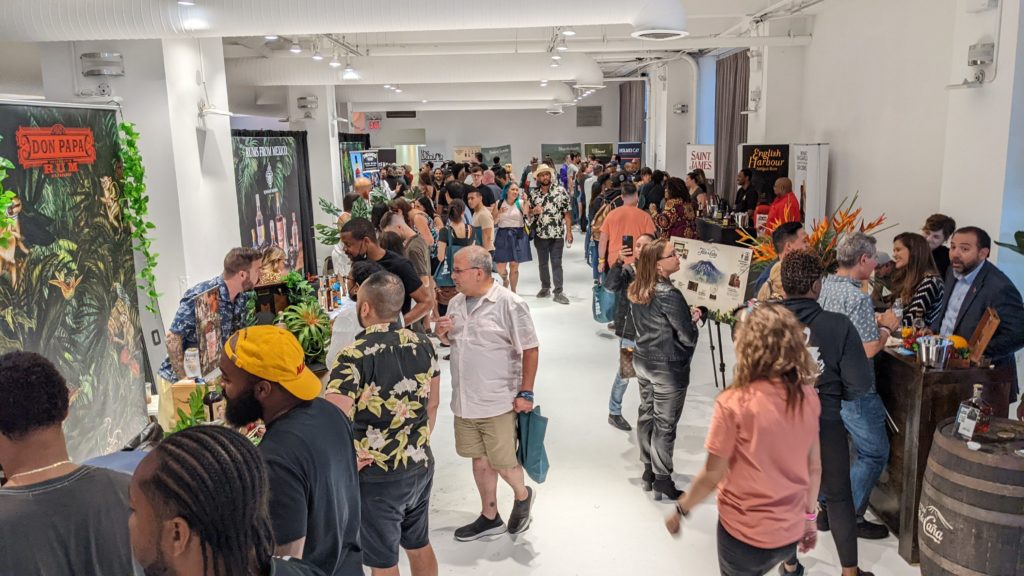 Some highlights from the show:
Laodi Rhum: It's funny that I had to travel back to the US from Singapore to try an Asian rum. It's a partnership with a Japanese engineer near the Thai-Lao border that makes rum from local sugarcane. They had unaged and aged rums to sample at the show, and I had a chance to talk to some of the team who came to man their booth. I understand their distillery is somewhat close to Issan's distillery in Thailand, so depending on the border crossing and transport situation in the area, a double visit may be in order soon.
Holmes Cay: It was great to meet Eric and Maura in person! I'm a big fan of their releases, even though it's not exactly easy to get them in Singapore. I was able to try an excellent 8 YO Clarendon EMB release that should be coming soon to distributors, but sadly they didn't have any of their Long Pond at the show.
Maggie's Farm: I'd heard a lot about this rum from Pittsburgh, but it doesn't seem to make it outside the US (or even to online shops in states I can order from). It's a much-awarded molasses-based brand, and samples of several varieties were available including white, pineapple, spiced, and aged. They also had two single cask Queen's Share releases. I skipped the flavored rums and had the unaged and both Queen's Share releases. I quite liked the Queen's Share bottles and will try to keep an eye out for them in shops.
Rosemont: Distillerie de Montreal produces the only rum in all of Quebec. They had an unaged and a 3 YO aged rum to sample that were both good.
Uruapan: I've been a fan of Mexican spirits for years, but it's only in the last two years that I learned about Mexican rums. The Pacheco family has made charanda rums in Michoacan for generations, and it was fantastic to meet Miriam Pacheco in person at the show. They had their full range of charandas available for tasting, including Sol Tarasco Hongos charanda which has been aged with mushrooms.
There were so many other highlights as well, but I don't want this to run too long. Zan Kong from Worthy Park, the Spiribam folks with some great Rhum JM and Clement bottles, Eduardo Pineda's talk on Mexican rums, trying Thrashers, Ten to One, Boukman, Stade's, and some Barbancourt bottlings I hadn't had before. It was a great afternoon!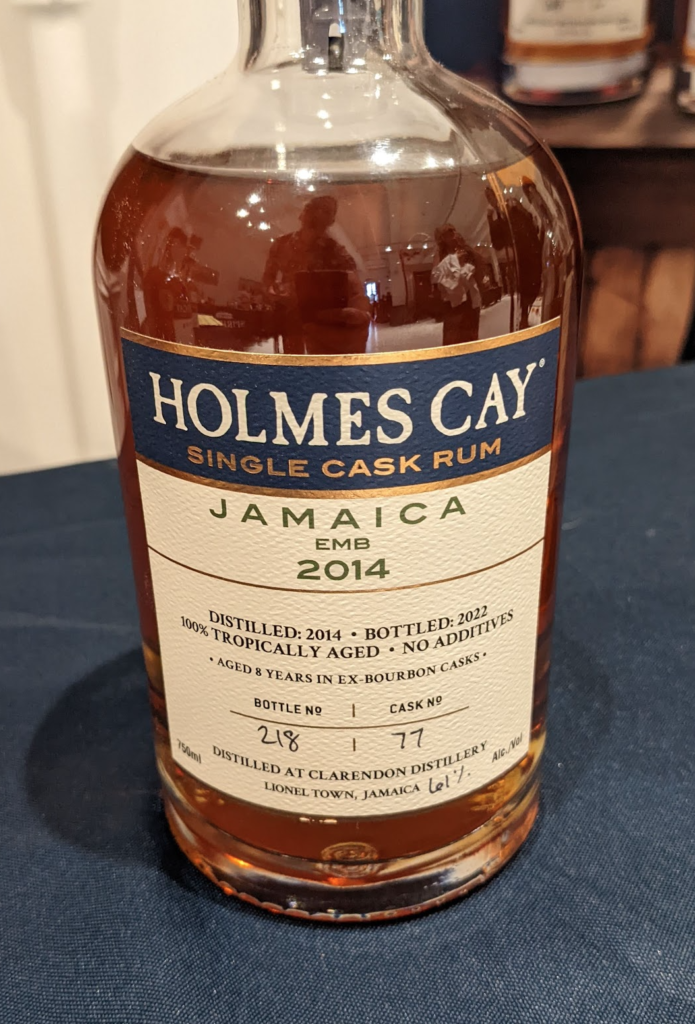 Saturday Night
As the show floor was closing, Niels kidnapped me into an Uber for a dinner with other rum geeks, including John and Lorri who just launched Raising Spirits Imports as a new US independent bottler of rums and whiskies (in fact, they just got their license that morning!).
What followed was an epic bar crawl through Manhattan with fellow merrymakers that ended just before sunrise and made me happy I'd booked an early afternoon flight for Sunday! I missed a Sunday rum brunch that show organizers announced after I booked my return flight.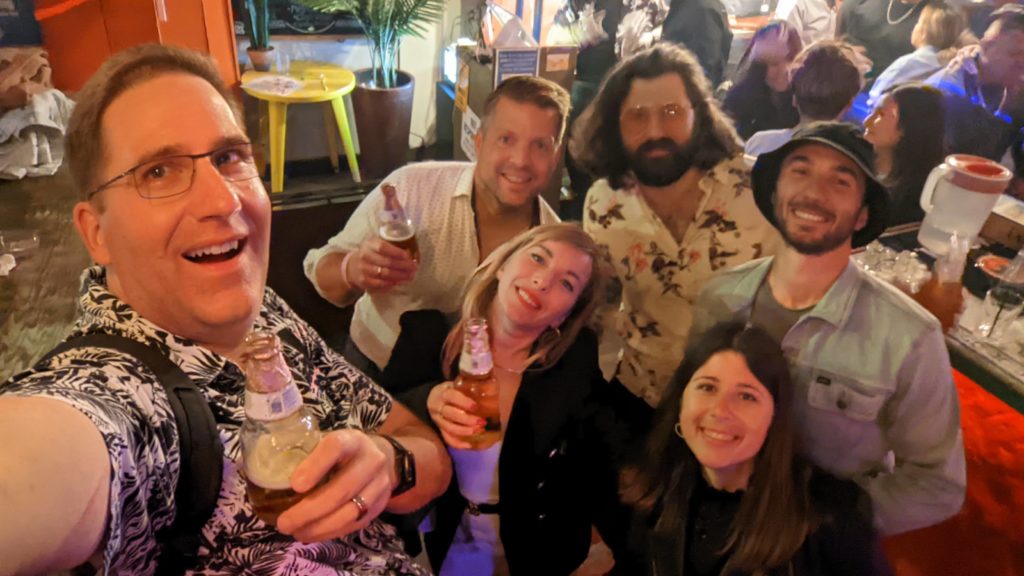 In summary, it was a great show and I had a great time meeting new friends and tasting new rums. While the NYC show isn't as epic as the Miami one appeared to be, if all goes well next year I'll be able to see for myself and compare!