My next stop on the tour wasn't planned, and I'd never heard of this distillery before. I was actually at Marathon Village to visit Corsair Distillery's first Tennessee location, but I got there quite a bit earlier than I expected and saw a sign for another distillery in the same building. Of course, I couldn't resist checking it out.
The distillery is called Tennessee Legend Distillery, and their Marathon location turned out to be just a tasting room. They were doing quite a business when I arrived, with a steady stream of customers stepping up to the large bar for tastes (ten samples in plastic communion cups for free) and a few browsing the shelves stuffed with bottles and a few tchotchkes.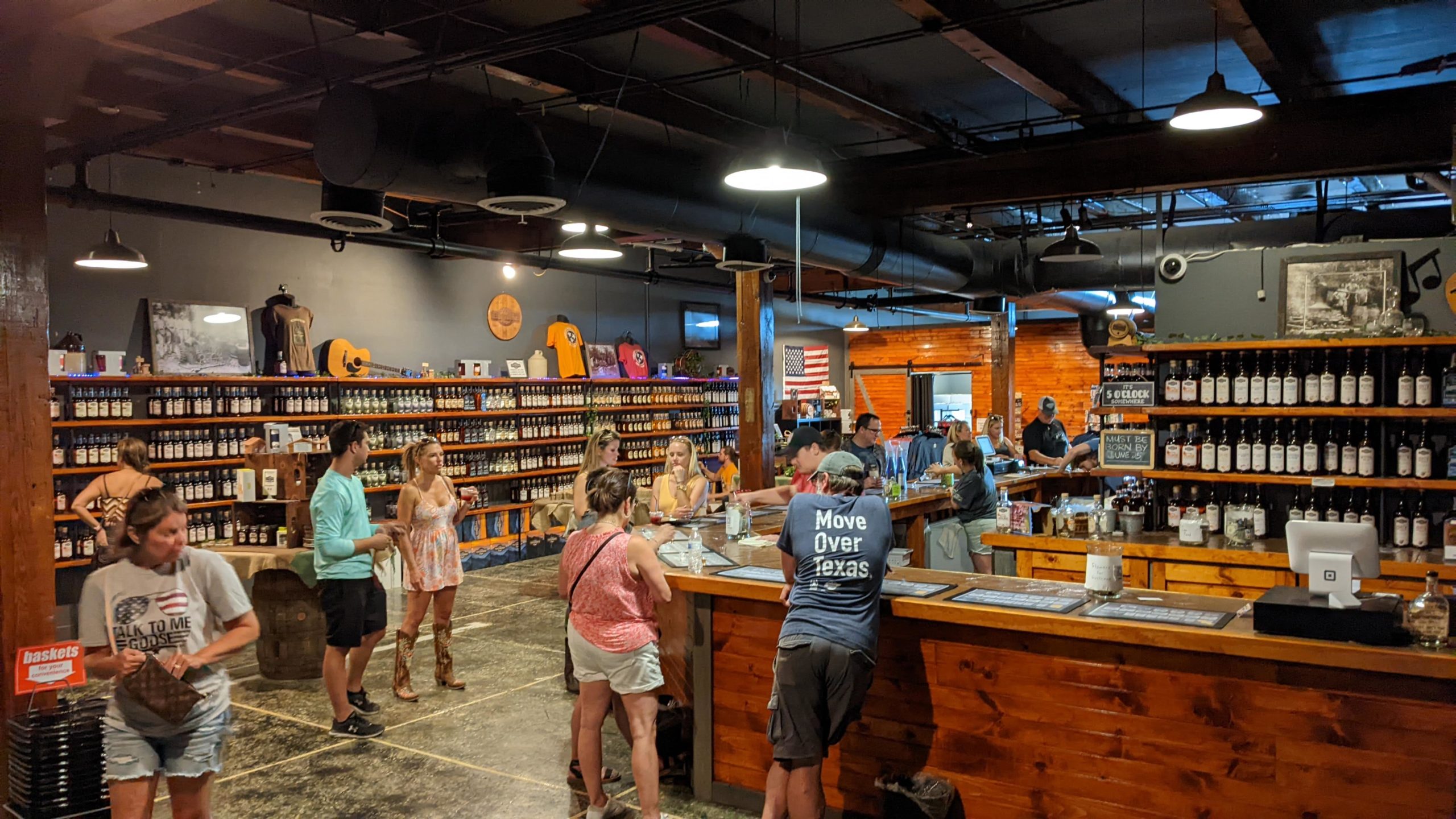 The Tasting
Like many wise parents, my mother always said that if you didn't have anything nice to say, you shouldn't say anything at all. So here's another picture from the tasting.